.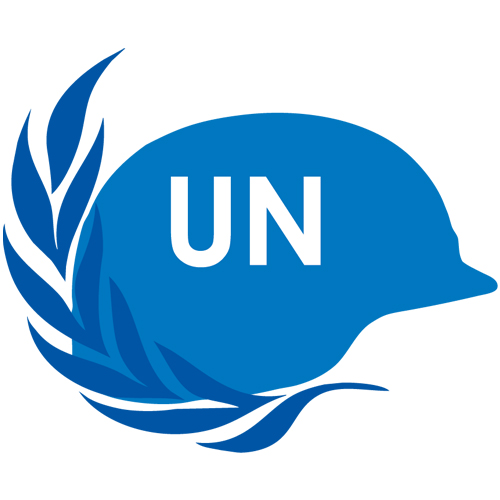 His Excellency, the Secretary-General of the United Nations
New York, NY 10017, United States
I am writing to inform you that Timor-Leste recently entered a new crisis. Timor-Leste's politicians are ignoring the country's constitution. The state is using military power to resolve a small problem within Timor-Leste. Timor-Leste's ruling politicians have allowed Xanana Gusmão and Mauk Moruk, who have been in conflict since 1983, to wander in the fields of chaos, while personal and group interests have been consuming state funds and hampering development. Unfortunately the elites have made this problem into a political and economic project, so it has become protracted, and is damaging ordinary people's lives and traumatising the country.
Timor-Leste's ruling politicians have allowed General Taur Matan Ruac, the current President of Timor-Leste and General Lere Anan Timor, commander of the Timorese Defense Force (F-FDTL), to deal with Mauk Moruk through military force. They aim to capture Mauk Moruk alive or dead. This operation has resulted in the murder and torture of innocent people.
This use of the military is contrary to Timor-Leste's constitution. Article 147 says that the police are responsible for security within the country, not the military. The crisis of 2006 involved a permissible use of the military, because the problem was within the military itself, so both sides had weapons. But this is not the case in the current crisis; Mauk Moruk has no military force or sophisticated weaponry.
The current crisis could be solved by a cultural approach. History has shown us Timorese that attempting to solve problems within the country by military force only magnifies them and causes destruction within the nation. Timor-Leste's fight for independence was resolved with dialogue and finally a referendum. Similarly, we have entered into dialogue and reconciliation with the pro-Indonesian forces, the so-called pro-autonomy parties, and have forgiven Mateus Bere who killed pro-independence group. If Xanana Gusmão and Mauk Moruk cannot be reconciled through dialogue, then the problem will persist.
When Xanana was the President of the Republic of Timor-Leste I asked him to initiate dialogue with Mauk Moruk's group, but this failed. Prompted by this new crisis, I have submitted a proposal to Mr Taur Matan Ruac, President of Timor-Leste, to hold dialogue between Xanana and Mauk Moruk on October 12 2015 in Fatumaca, Timor-Leste. I urge the United Nations to supervise this meeting, and I ask you, as Secretary-General, to support this effort and urge the government of Timor-Leste to immediately to stop the use of military operations in this crisis.
Timor-Leste is capable of very rapid development, because the country is small and has extensive natural and human resources; it is being held back only by the political problems of the kind I describe here. Ending the current conflict will:
•Enable the Timorese people to benefit from state funds being properly used for development
•Give foreign investors the confidence to invest in the country
•Educate a new generation of Timor-Leste youth about how to continue the peaceful development of their country in particular and the world in general
•Eliminate the seeds of enmity among the people of Timor-Leste.
And finally, I would like to inform the United Nation secretary general that, this government was formed not by the result of general election. This government was formed by a group of elite in this country. And they used Nation's Military force in these operations is also not based on the constitution. Therefore, I am asking to the United Nations to consider this crisis with a special attention. Because this politics has made the innocent people suffer, killed innocent people and had squandered state funds in unnecessary things.
I thank you for considering my proposal.
- Former member of the Constitutional Assembly of Timor-Leste
- Former Political philosophy' lecture at Undil University (UNDIL)
- Coordinator general and chief of the foreign politics of League Democrat Progressive (LDP).
Temporary address: 8/243 Riversdale Rd,
Hawthorn, Vic. 3122, Australia
E-mail:axis35alt@yahoo.com, Mobile: +61410082125 or 0422011165
Permanent address: Pantai Kelapa, Dili, Timor-Leste.
E-mail: axis35alt@yahoo.com or Mobile: +6707235724
Facebook: Antony Da Costa
•

His Ex. The President of Timor-Leste, Mr Taur Matan Ruac;
•

His Ex. The Prime Minister of Timor-Leste, Mr Rui Araujo;
•

His Ex. The President of National Parliament of Timor-Leste and parliamentary bench;
•

His Ex. The president of Episcopal Timor-Leste, Rev. Bishop Basilio do Nascimento;
•

His Ex. The Secretary General of CPLP, Mr Murade Isaac Murargy;
•

His Ex. The Secretary General of ASEAN, Mr Le Luong Minh;
•

His Ex. The President of the European Union, Mr Jean-Claude Juncker;
•

His Ex. The President of the President of the European Parliament;
•

His Ex. The President of the Republic of Portugal, Prof Cavaco Silva;
•

His Ex. The President of the Assemble Republic of Portugal, Mr Maria da Assunção Esteves;
•

His Ex. The President of Indonesia, Mr Joko Widodo;
•

His Ex. The Prime Minister of Australia, Mr Tony Abbott;
•

His Ex. The Opposition leader of Australia Mr Bill Shorten; and